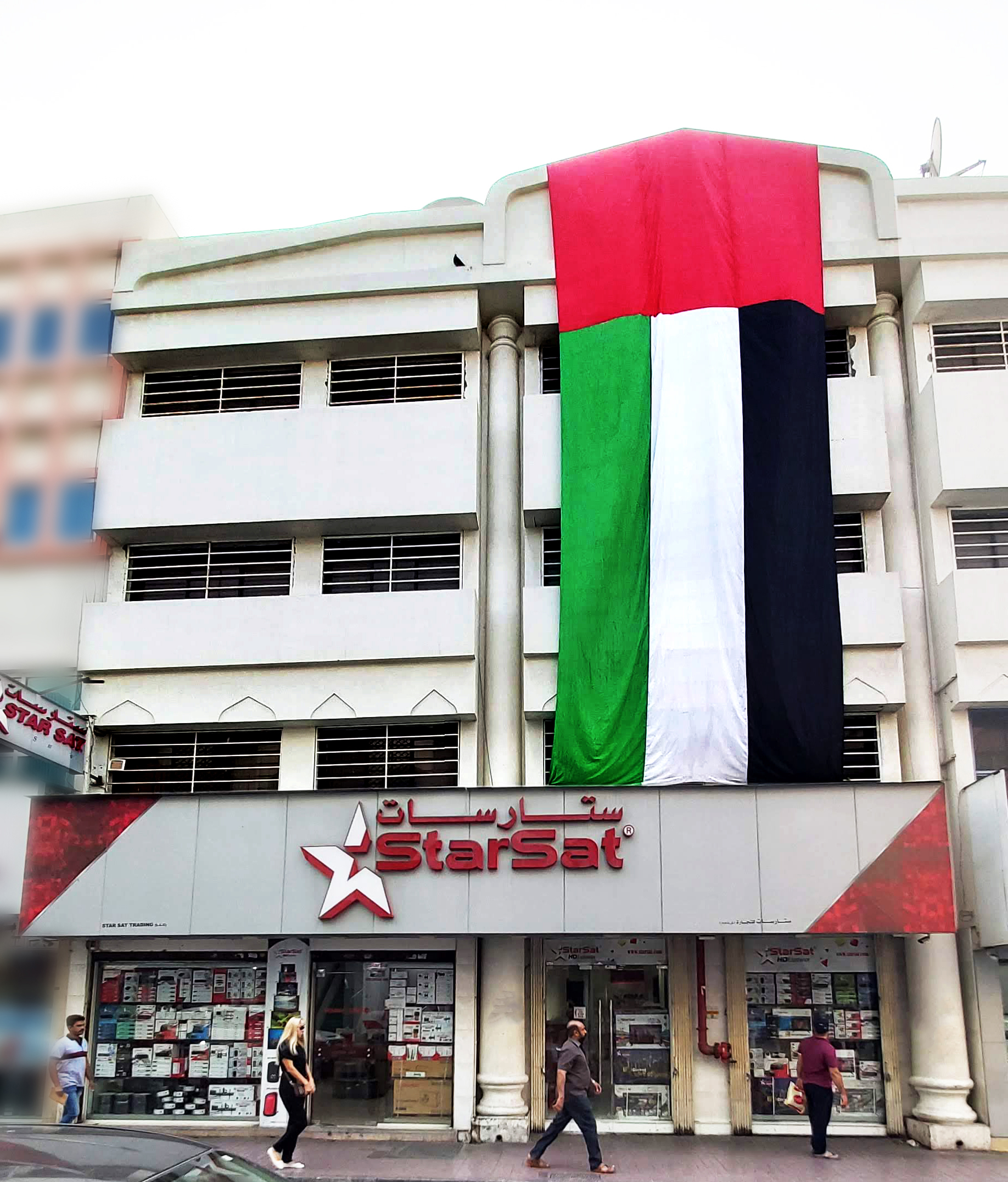 "Empower Your Home Entertainment with Star Sat's Satellite Receivers"
Star Sat, a leading provider of digital satellite technology, has been delivering exceptional products to customers worldwide for over three decades. Committed to delivering the ultimate home entertainment experience, the company focuses on offering high-quality satellite receivers with advanced features, an intuitive user interface, and exceptional customer support.
Star Sat's satellite receivers are designed with the end-user in mind and come equipped with several convenient features such as PVR functionality, USB connectivity, and multilingual support, offering a personalized and versatile viewing experience. The receivers are easy to install, making the transition to digital satellite technology effortless.
In addition to its focus on delivering cutting-edge technology, Star Sat invests heavily in research and development to bring innovative new features to its products, making television viewing an immersive and satisfying experience. Furthermore, the company offers complementary products such as air conditioners, CCTVs, Android boxes, 4K UHD LED TVs, and accessories, allowing customers to enhance their home entertainment.
With its commitment to excellence and a passion for delivering high-quality products, Star Sat is poised to continue its tradition of bringing the best in digital satellite technology to its customers.
"Embrace Star Sat's Cutting- Edge Technology to influence the Power of TV"
At Star Sat, we understand that television is more than just a source of entertainment. It is a window to the world, a source of information, and a tool for education. That's why we are committed to delivering the best possible television experience to our customers, through cutting-edge technology and exceptional customer service. The company offers a range of digital set-top boxes, LNBs, actuators, cables, and switches, each designed to meet specific customer needs. Whether you require a basic Free-to Air-System or an advanced motorized setup, Star Sat has the right solution for you.
StarSat provides a variety of LED TV sizes, allowing customers to select the ideal television to fit their space and viewing needs. The company supports DVB-S2 (digital satellite), DVB-T (digital terrestrial), and DVB-T2 (an improved version of DVB-T) for access to a wide range of TV channels and programming through satellite or terrestrial broadcasts. The popularity of frameless LED TVs has increased as consumers desire an immersive and visually appealing viewing experience. The frameless design minimizes bezels to create an edge-to-edge display. The resolution affects the number of pixels on a screen, and higher resolutions result in clearer images. 4K resolution is 3840 x 2160 pixels and 8K resolution is 7680 x 4320 pixels, the highest available for consumer televisions and providing even more detail and clarity. Whether a large screen for a home theater or a smaller screen for a bedroom, StarSat has a TV size to meet your needs.
"Enhance your home entertainment with Star Sat's versatile products"
StarSat offers a variety of complementary products aimed at providing a complete home entertainment solution. StartSat offers CCTV for advanced surveillance and security solutions for homes and businesses. These systems come equipped with high-quality cameras, recording devices, and advanced software to provide round-the-clock monitoring and protection. With the Android operating system, these boxes offer access to a vast library of apps, games, and streaming services, bringing the world of entertainment directly to your television screen.
In addition to these products, Star Sat also offers a range of accessories to enhance your home entertainment setup. From remote controls, cables, and stands to wall mounts, these accessories are designed to provide a seamless and enjoyable viewing experience with a focus on delivering high-quality and reliable products.
"Star Sat's Commitment to the Future of Home Entertainment: Leading the Way in Innovation and Development"
Star Sat is constantly innovating and developing its products to stay ahead in the industry. We have a dedicated R&D team that works tirelessly to bring new and improved products to market, ensuring that our customers always have access to the latest technology. Our satellite receivers are equipped with the latest hardware and software, providing customers with a seamless and high-quality viewing experience.
We are always looking for new ways to improve our products and services, from adding new features and functions to enhancing the overall user experience. Our focus on quality control and attention to detail is evident in every product we produce, from our entry-level receivers to our top-of-the-line offerings. Our commitment to innovation has helped us establish ourselves as a leader in the industry and continue to set the standards for quality and performance.
"Enrich Your Viewing Experience with High-Tech Factories from Star Sat in China"
Star Sat's factories in China are equipped with state-of-the-art industry-standard quality control, ensuring that all its products meet the highest standards. The company's commitment to delivering complete customer satisfaction, combined with its reputation for providing the best experience and make it a trusted brand in the industry.
Star Sat is dedicated to transparency and fairness and is continuously working to improve its products and services. With a wide distribution network spanning the Middle East, North Africa, and parts of Europe, Star Sat is readily available to meet customer demands.
Join the Star Sat revolution and experience the future of home entertainment. With its innovative technology and commitment to quality, the StarSat company is the ideal choice for anyone looking to enhance their home entertainment experience with cutting-edge technology.
"Join the Star Sat revolution, today!"
Sign Up For Newsletter to get lastest updates.